We are going on tour to...
Namibia, a country in southwest Africa, distinguished by the Namib Desert along its Atlantic Ocean coast. The country is home to diverse wildlife, including a significant cheetah population. The capital, Windhoek, and coastal town Swakopmund contain German colonial-era buildings such as Windhoek's Christuskirche, built in 1907. In the north, Etosha National Park's salt pan draws game including rhinos and giraffes.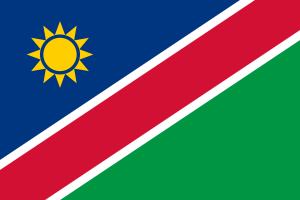 Climb the highest sand dunes in the world. Descend to the floor of the deepest canyon in Africa. Immerse yourself in the past at one of the Africa's richest rock art sites, and watch wildlife shimmer against one of the most spectacular pans on earth. Explore the oldest, driest desert in the world and take time to listen to the silence and to your soul.
Namibia is home to vibrant cities where people are excited about the future, while remaining deeply connected to their rich, cultural past. A stable, democratic government, infrastructure that allows guests to move confidently off the beaten path and endless horizons that beckon you to explore define this country and its people.
This is Namibia, where you are sure to find adventure, and you may just find yourself.
The group assembles at our office in Hartenbos for briefing before we start our Adventure to Namibia.
Day 1 – Yzerfontein (516km)
Day 2 and 3 – Aussenkehr (713km)
Day 4 – Lüderitz (395km)
Day 5 – Sossusvlei (528km)
Day 6 and 7 – Walvis Bay (315km)
Day 8 and 9 – Etosha National Park (577km)
Day 10 and 11 – Windhoek and Namib Valley (648km)
Day 12 and 13 – Mariental (454km)
Day 14 – Upington (418km)
Day 15 – Beaufort West (512km)
Day 16 – Hartenbos (260km)